You are hereLarsen Mobile VHF/UHF Antennas for Vehicles
Larsen Mobile VHF/UHF Antennas for Vehicles
---
Supplier of Larsen Mobile Vehicle Antennas - Timberline Radio Systems Ltd. is a supplier of High Quality Larsen Antennas for VHF and UHF Two Way Radio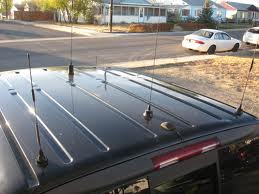 Communications.
Larsen, a product of Pulse Electronics, takes the lead in radio antenna manufacturers, as their high quality and rugged design is second to none.
No matter your application, if it's a Mobile Antenna, Larsen's got you covered with Mobile Whips, Cellular Antennas, WiFi and much more.
A fit for nearly every vehicle, we supply roof mounts, fender mounts, mirror mounts and even mounts that fit on the back of your spare tire.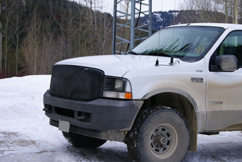 Pictured to the right are two NMO Fender Mount Kits with Larsen Wide Band WB-150 Antenna coils. Perfect for mobile applications in rugged environments such as logging, lumber, mining, oil and gas.